An Exciting Plot that Keeps You Guessing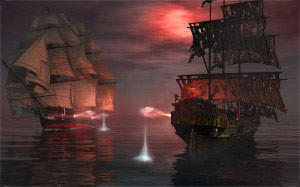 With his back against the wall, Captain Dailey is forced to make a deal that's against every pirate bone in his body. In return, his son must save the crew from their financial problems before it is too late.
In between gun fights, kidnappings, a blossoming romance, humorous pirate-isms, mythical beasts, and a long-lost treasure so extraordinary that it threatens to tear the crew apart, they must master life-changing personal finance skills.